A new piano for Wieniawski | Fundraising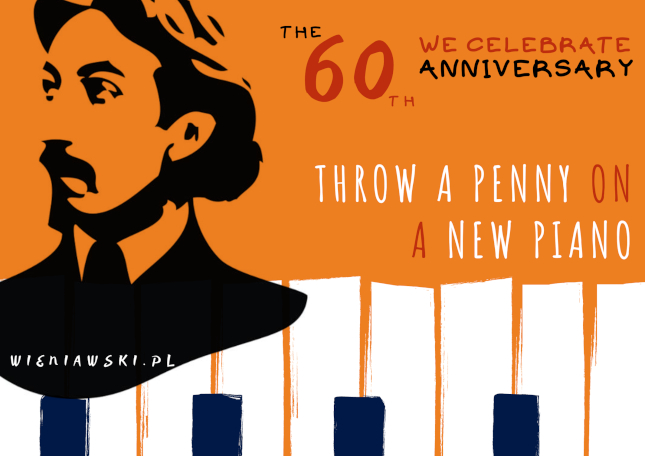 The violin loves the piano! They complement each other to create the smallest orchestra in the world. To let our guests play, to enjoy the extraordinary quality of jointly produced music, to usher in the mood… we need a piano!

Our previous instrument has met its end; subsequent renovation efforts will no longer help. The only role left for the instrument to play is to add splendour to our interiors, and to remind of the virtuosi that once touched its keys.
This year the Society celebrates its 60th anniversary. Should you feel like celebrating with us, a small contribution from you might help us to buy a new instrument, which will be a gift from our audiences. And each violin and piano concert we stage will be an expression of our gratitude to you.
Henryk Wieniawski Musical Society is one of the oldest musical institutions in Poland. As association, we have been operating since 1960, yet our beginnings reach the 1880s. Every five years, we hold in Poznań International Henryk Wieniawski Violin and Violin Making Competitions. Concerts, recitals, and recording sessions organised by the Society feature musicians from near and afar. A considerable part of our work focuses on our patron, Henryk Wieniawski, not only an outstanding musician and world-famous composer, but also an incredibly colourful and captivating personality. We release records, publish books and scores, produce promotional films about music intended both for musicians and music lovers alike. For all these areas of activity, we have to gather resources ourselves, because as a non-governmental organisation, we do not enjoy permanent financial support.
A new piano is one of those dreams for which we are always short of resources. Each rental is very costly; with own instrument, we would be independent… 
We should be honoured, if you would support us: pomagam.pl/wieniawskipiano