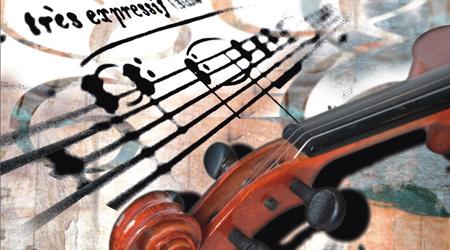 Henryk Wieniawski Musical Society of Poznań
Henryk Wieniawski Musical Society brings together people of culture, scholars, artists, promoters of musical life, as well as music lovers. It continues the tradition of the oldest musical association in Poznań, the 'Koło Śpiewackie Polskie' [The Polish Song Community], which was established on 2 May 1885.
'In the Wieniawski's circle: Edward Wolff' - CD album

Born on November 15, 1814 in Warsaw, Edward Wolff was the son of physician and arts patron Józef Wolff and Eleonora Oestreicher. His sister Regina Wolff was the mother of Henryk and Józef Wieniawski. The two brothers benefited greatly from the kindness and (...)
Read more...
CD album of Soyoung Yoon - Sibelius and Tchaikovsky Violin Concertos - nominated to ICMA 2013 awards
We are glad to inform that the newest CD album of Soyoung Yoon (winner of 14th International Henryk Wieniawski Violin Competition, 2011) with J. Sibelius and P. Tchaikovsky violin concertos, edited by DUX and Henryk Wieniawski Musical Society, has been nominated (...)
Read more...